Work Box Ads
Payroll
Salary between Not mentioned ~ (in USD) yearly
Vocation
Job Title : Citi Commercial Bank – Credit Analyst
NORMALIZED JOB TITLE* : Credit Analyst
Job Display Categories : Banking,Financial Services,Accounting,Sales / Business Development,Information Technology,Retail / Wholesale,Legal
Category : Array
Matched Category : financial_services,accounting_finance,sales_business_development,information_technology,retail_wholesale,legal
ADID : 34993884096
Job ID : 132149942
Job Code :
Job Source : direct_employer
Job Summary : Knowledge of basic accounting and financial concepts and their practical application in the credit underwriting process +…
Work Status :
Work Shift :
Work Type :
Work From Home : 0
Parse ID : 58a3259b0
Posting Date : 2022-08-29T08:00:00Z
Modified Date : 2023-02-13T09:00:00Z
Posting Company : Citigroup
Posting Company ID : 0
Remote Details URL :
Search Networks : Array
Assigned Category : Array
*a normalized job title is A version of a job title that has been modified to conform to a specific format or set of conventions, Standardizing capitalization and spelling,To make data more consistent and accurate
Job STANDARDS
Job Details
Citis Commercial Bank (CCB) for the North American (NAM) region is a rapidly growing business, targeting emerging, mid- and larger-sized companies based in the United States or Canada, with annual revenue generally from $20 million to $1 billion plus. To facilitate the CCBs wholesale lending activities, Commercial Lending Management (CLM) serves as an in-business credit function organized around our strategic industries and global target market approach. CLM plays a critical role of the client delivery model for the CCB, translating thought-leadership, industry and product expertise, and an end-to-end ownership of the credit relationship into best-in-class lending solutions. We are seeking a dynamic and motivated credit professional to join the Industrials team. The position supports the team reporting to the NAM CLM Industrials Industry Head and will based in Dallas, Texas, New York, New York, Chicago, Illinois, and Los Angeles, California.


The CLM Analyst facilitates the end-to-end lending process for a covered industry vertical directly supporting the responsible Credit Officer. CLM is essential for the delivery of a wide range of financial solutions to Citi CCB clients, working in direct partnership with Relationship Managers and Independent Risk, to execute on the firms and clients business objectives. This can include working capital solutions, term loans and M&A financing, treasury and liquidity management services, foreign exchange, trade finance and interest rate derivatives. The primary responsibilities of CLM include credit underwriting, due diligence, structuring and documentation, and portfolio monitoring. As part of the business and in direct partnership with relationship coverage bankers, CLM teams provide thorough, objective analysis of the financial condition and credit worthiness of borrowers, including prevailing covered industry sector and product/market conditions, as well as the appropriate credit structure based on various risk considerations.


The CLM Analyst is responsible for supporting the underwriting and monitoring of a material amount of credit risk associated with capital deployed across a variety of lending products appropriate for commercial banking relationships. The CLM Analyst provides critical support with driving internal analytical work product that serves to underpin credit approval decisions and maintains ongoing credit oversight of the lending portfolio relationships through quarterly and/or annual reviews along with covenant and other reporting monitoring, as applicable. The assigned industry/specialty vertical requires developing knowledge of the unique sector/product drivers and key performance indicators to make well-informed credit underwriting decisions and proactively manage the portfolio based on a dynamic environment. The CLM Analyst assists with the production of sector and sub-segment insights for key internal and external stakeholders and develops the credit-specific risk assessments on new originations and portfolio requests.


The CLM Analyst role also requires the individual to develop an understanding of various Citi and CCB-specific credit policies, processes, and procedures, and how to apply these concepts consistently in practice, including ensuring the portfolio is appropriately risk-rated and classified, properly secured (if applicable) and that early warning signs are established and proactively addressed. CLM represents a critical first line of defense control function for the bank, ensuring the CCB's credit process is conducted in accordance with all internal and regulatory frameworks, and is responsive to relevant inquiries.


The CLM Analyst plays an important role in meeting a high standard for owning the work product of their respective portfolio and represent their covered accounts in numerous highly visible forums. An Analyst in CLM can contribute to strategic projects for NAM or Global CLM initiatives and provide critical inputs that direct the future of credit formation within the CCB. Additionally, the CLM Analyst is expected to rapidly develop the necessary technical skills through training from various teams and forums across CCB to promote the development and application of credit skills.


**Responsibilities:**


+ Manage a portfolio of 30-35 cross border credit relationships for US subsidiaries of foreign parents that bank with CCB globally

+ Facilitate the preparation of the Subsidiary Analysis Template and EUDD Credit Memos to manage the booking and renewal of credit facilities

+ Work with Parent Account Managers and CLM credit teams in CCB countries around the globe in managing the portfolio, coordinating annual reviews and renewals

+ Coordinate and manage the monthly development and distribution of portfolio MIS as it relates to upcoming maturities and renewals

+ Track maturity dates of SBLCs coming due and expiry dates on parent guarantees and coordinate with the PAM team the timely renewal of the respective support structures

+ Manage and lead adhoc projects related to data clean up, MRA related remediations and data reporting.

+ Facilitate the end-to-end lending process within the NAM CCB for the assigned relationships and portfolio

+ Rapidly develop knowledge of assigned portfolio and industry, and create well-supported analysis that effectively balances risk and business objectives

+ Ensure appropriate regulatory classification and minimizing net credit losses for covered portfolio, as well as identify emerging areas of concerns that should be escalated

+ Timely analysis and preparation of monthly and/or quarterly financial memo reviews of existing borrowers to track compliance with loan covenants, raising potential concerns and taking necessary actions in partnership with other key stakeholders for the assigned portfolio

+ Facilitate the loan documentation process for both new transactions and amendments or modifications; including coordination with internal partners and/or outside legal counsel to ensure that all credit approval terms and conditions are appropriately represented in the closing documents

+ Attend periodic meetings regarding covered portfolio clients and select new to bank opportunities in partnership with CLM Credit Officer and the Relationship Management team

+ Develop and maintain an extensive knowledge in the various credit products and services offered to CCB clients

+ Recommend and champion changes to improve existing processes to achieve greater efficiency and controls

+ Work proactively, and in a constructive and diplomatic manner, with internal and external stakeholders to keep transactions moving forward and in accordance with appropriate controls


**Qualifications:**


+ Knowledge of basic accounting and financial concepts and their practical application in the credit underwriting process

+ Excellent communication (written, verbal, presentation and listening) and organizational skills; ability to complete multiple priorities in a timely manner

+ Demonstrates learning agility: seeks out resources and experience to continually build knowledge/skills; quickly and successfully applies learning to new situations

+ Proficient in spreadsheet, word processing and presentation applications


**Education:**


+ Bachelors/University degree or equivalent experience


This job description provides a high-level review of the types of work performed. Other job-related duties may be assigned as required.


————————————————-


**Job Family Group:**


Risk Management

————————————————-


**Job Family:**


Credit Decisions

——————————————————


**Time Type:**


Full time

——————————————————


**Primary Location:**


New York New York United States

——————————————————


**Primary Location Salary Range:**


$80,220.00 – $111,920.00

——————————————————


Citi is an equal opportunity and affirmative action employer.


Qualified applicants will receive consideration without regard to their race, color, religion, sex, sexual orientation, gender identity, national origin, disability, or status as a protected veteran.


Citigroup Inc. and its subsidiaries ("Citi) invite all qualified interested applicants to apply for career opportunities. If you are a person with a disability and need a reasonable accommodation to use our search tools and/or apply for a career opportunity review **Accessibility at Citi (https://www.citigroup.com/citi/accessibility/application-accessibility.htm)** .


View the "EEO is the Law (https://www.dol.gov/sites/dolgov/files/ofccp/regs/compliance/posters/pdf/eeopost.pdf) " poster. View the EEO is the Law Supplement (https://www.dol.gov/sites/dolgov/files/ofccp/regs/compliance/posters/pdf/OFCCP\_EEO\_Supplement\_Final\_JRF\_QA\_508c.pdf) .


View the EEO Policy Statement (http://citi.com/citi/diversity/assets/pdf/eeo\_aa\_policy.pdf) .


View the Pay Transparency Posting (https://www.dol.gov/sites/dolgov/files/ofccp/pdf/pay-transp\_%20English\_formattedESQA508c.pdf)


—————————–


Effective November 1, 2021, Citi requires that all successful applicants for positions located in the United States or Puerto Rico be fully vaccinated against COVID-19 as a condition of employment and provide proof of such vaccination prior to commencement of employment.
Citi is an equal opportunity and affirmative action employer.

Minority/Female/Veteran/Individuals with Disabilities/Sexual Orientation/Gender Identity.

How to Submit a resume for a job opening
You have these options to apply
Please Submit a resume for a job opening before the role expired on 2023-03-16T06:59:59Z
Apply Information :
Apply Name :
Apply City :
Apply State :
Apply Zip :
Apply Country :
Response Method : url
Organization Profile Description
Company Profile Description of Citigroup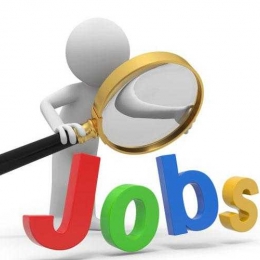 Company Name : Citigroup
Company Industry :
Company ID : 1760348
Company Type :
Company Profile URL :
Company Country : US
Company City : New York / New York
State : NY
Zip : 10176
Company Confidential :
Company Size :
Client ID : careercast
Latitude : 40.75563
Longitude : -73.97924
Location : New York, NY 10176
Formatted City State :New York, NY
Formatted City State Country : New York, NY US
Normalized Country: US
Normalized State: NY
Source Job Details :

URL Source : https://www.careercast.com/jobs/citi-commercial-bank-credit-analyst-new-york-ny-10176-132149942-d?widget=1&type=job&
Source :
HTML File URI:
Rank: 238 on Keyword Accounting