Jobs Box Ads
Pay
Salary between Not mentioned ~ (in USD) yearly
Role Name
Job Title : Citi Treasury Investments – Senior Analyst – C12/AVP
NORMALIZED JOB TITLE* : Investment Advisor
Job Display Categories : Banking,Financial Services,Accounting,Legal
Category : Array
Matched Category : financial_services,accounting_finance,legal
ADID : 40769068560
Job ID : 133307390
Job Code :
Job Source : direct_employer
Job Summary : control issues with transparency. **Qualifications:** + Bachelor's degree in Finance, Accounting or other related fields +…
Work Status :
Work Shift :
Work Type :
Work From Home : 0
Parse ID : 58a3259b0
Posting Date : 2022-12-05T09:00:00Z
Modified Date : 2022-12-05T09:00:00Z
Posting Company : Citigroup
Posting Company ID : 0
Remote Details URL :
Search Networks : Array
Assigned Category : Array
*a normalized job title is A version of a job title that has been modified to conform to a specific format or set of conventions, This process can involve removing any unnecessary words or phrases,The goal of normalizing job titles is to make it easier to search, sort and compare job titles across different sources
Job STANDARDS
Description of Job
The Balance Sheet Mgmt Sr. Analyst is a seasoned professional role. Applies in-depth disciplinary knowledge, contributing to the development of new techniques and the improvement of processes and work-flow for the area or function. Integrates subject matter and industry expertise within a defined area. Requires in-depth understanding of how areas collectively integrate within the sub-function as well as coordinate and contribute to the objectives of the function and overall business. Evaluates moderately complex and variable issues with substantial potential impact, where development of an approach/taking of an action involves weighing various alternatives and balancing potentially conflicting situations using multiple sources of information. Requires good analytical skills in order to filter, prioritize and validate potentially complex and dynamic material from multiple sources. Strong communication and diplomacy skills are required. Regularly assumes informal/formal leadership role within teams. Involved in coaching and training of new recruits Significant impact in terms of project size, geography, etc. by influencing decisions through advice, counsel and/or facilitating services to others in area of specialization. Work and performance of all teams in the area are directly affected by the performance of the individual.


**Responsibilities:**


+ Contributes to the liquidity, balance sheet and interest rate risk management of consolidated Citigroup, CBNA and non-bank entities.

+ May focus on securities investment strategies or, separately, the measurement of business returns and capital allocation.

+ Gains exposure to and learn about Citis balance sheet, liquidity management, interest rate risk and investment activities as well as business products.

+ Contributes to enhancing processes to manage these exposures in a well governed environment and includes the following:

+ Advises on procedures to enhance reporting and decision making in a given subject area and integrating with other team members to accomplish these plans

+ Improves process efficiencies in assistance of businesses and broader Finance to effectuate increased transparency and more efficient financial resource allocation

+ Performs other duties and functions as assigned.

+ Appropriately assess risk when business decisions are made, demonstrating particular consideration for the firm's reputation and safeguarding Citigroup, its clients and assets, by driving compliance with applicable laws, rules and regulations, adhering to Policy, applying sound ethical judgment regarding personal behavior, conduct and business practices, and escalating, managing and reporting control issues with transparency.


**Qualifications:**


+ Bachelor's degree in Finance, Accounting or other related fields

+ 5-8 years relevant experience

+ Advanced quantitative and presentation skills, with attention to detail and advanced knowledge of Microsoft Excel, Power Point and Access, and ability to work with large volumes of data leveraging spreadsheets and models

+ Excersices effective project management,relationship building and communication skills

+ Take ownership and execute on deliverables

+ Team player with an ability to work well with others in a fast-paced, high energy environment


**Education:**


+ Bachelors degree


————————————————-


**Job Family Group:**


Finance

————————————————-


**Job Family:**


Balance Sheet Management

——————————————————


**Time Type:**


——————————————————


**Primary Location:**


New York New York United States

——————————————————


**Primary Location Salary Range:**


$105,510.00 – $158,270.00

——————————————————


Citi is an equal opportunity and affirmative action employer.


Qualified applicants will receive consideration without regard to their race, color, religion, sex, sexual orientation, gender identity, national origin, disability, or status as a protected veteran.


Citigroup Inc. and its subsidiaries ("Citi) invite all qualified interested applicants to apply for career opportunities. If you are a person with a disability and need a reasonable accommodation to use our search tools and/or apply for a career opportunity review **Accessibility at Citi (https://www.citigroup.com/citi/accessibility/application-accessibility.htm)** .


View the "EEO is the Law (https://www.dol.gov/sites/dolgov/files/ofccp/regs/compliance/posters/pdf/eeopost.pdf) " poster. View the EEO is the Law Supplement (https://www.dol.gov/sites/dolgov/files/ofccp/regs/compliance/posters/pdf/OFCCP\_EEO\_Supplement\_Final\_JRF\_QA\_508c.pdf) .


View the EEO Policy Statement (http://citi.com/citi/diversity/assets/pdf/eeo\_aa\_policy.pdf) .


View the Pay Transparency Posting (https://www.dol.gov/sites/dolgov/files/ofccp/pdf/pay-transp\_%20English\_formattedESQA508c.pdf)


—————————–


Effective November 1, 2021, Citi requires that all successful applicants for positions located in the United States or Puerto Rico be fully vaccinated against COVID-19 as a condition of employment and provide proof of such vaccination prior to commencement of employment.
Citi is an equal opportunity and affirmative action employer.

Minority/Female/Veteran/Individuals with Disabilities/Sexual Orientation/Gender Identity.

How to Submit an application for a vacancy
You have these options to apply
Please Submit an application for a vacancy before the position expired on 2023-03-06T07:59:59Z
Apply Information :
Apply Name :
Apply City :
Apply State :
Apply Zip :
Apply Country :
Response Method : url
Corporation Overview
Company Profile Description of Citigroup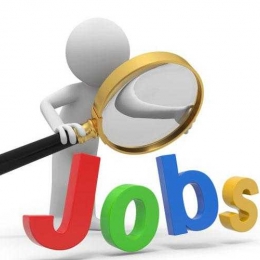 Company Name : Citigroup
Company Industry :
Company ID : 1760348
Company Type :
Company Profile URL :
Company Country : US
Company City : New York / New York
State : NY
Zip : 10176
Company Confidential :
Company Size :
Client ID : careercast
Latitude : 40.75563
Longitude : -73.97924
Location : New York, NY 10176
Formatted City State :New York, NY
Formatted City State Country : New York, NY US
Normalized Country: US
Normalized State: NY
Source Job Details :

URL Source : https://www.careercast.com/jobs/citi-treasury-investments-senior-analyst-c12-avp-new-york-ny-10176-133307390-d?widget=1&type=job&
Source :
HTML File URI:
Rank: 168 on Keyword Accounting