Opening Box Ads
Salary
Salary between Not mentioned ~ (in USD) yearly
Vocation
Job Title : Corporate Credit AVP Consumer & Healthcare
NORMALIZED JOB TITLE* : Healthcare
Job Display Categories : Healthcare,Financial Services,Accounting,Manufacturing / Production,Retail / Wholesale
Category :
Matched Category : healthcare_medical,financial_services,accounting_finance,manufacturing_production_operations,retail_wholesale
ADID : 20173708
Job ID : 133991531
Job Code : R3920
Job Source : direct_employer
Job Summary : stage.Otherskills:Undergraduate degree in Accounting, Business, Finance or Economics or strong quantitative backgroundSolid time management…
Work Status :
Work Shift :
Work Type :
Work From Home : 0
Parse ID : 1486747479
Posting Date : 2023-02-22T08:00:00Z
Modified Date : 2023-02-23T01:00:00Z
Posting Company : Equest Careers
Posting Company ID : 0
Remote Details URL :
Search Networks :
Assigned Category :
*a normalized job title is A version of a job title that has been modified to conform to a specific format or set of conventions, Standardizing capitalization and spelling,The goal of normalizing job titles is to make it easier to search, sort and compare job titles across different sources
Job PREREQUISITES
Job Specification
About the Team:
The Americas Credit Department is responsible for generating or reviewing and approving all credit-related applications in theAmericas.It is also responsible for determining and approving internal ratings of bank customers.
Summary:
This position requires an individual who can skillfully serve as a linchpin between the various stakeholders within the branches, agencies and other credit departments. The candidate must possess good industry knowledge and have his/her finger on the pulse of market trends in order to make accurate recommendations to senior management regarding credit requests.
Core Responsibilities:
Reviews/assesses credit applications from branches/agencies.

Provides effective analysis of credit including, worthiness of applicant, loan structure, risk return, applicant operating profile and industry profile including historical profit and loss performance, financial condition and cash flow.

Creates various types of projection/recovery/other financial models, commenting on the reasonableness of assumptions in both managements and Mizuhos sensitivity cases.

Compares the prospective borrower to its peers and notes industry trends.

Prepares accurate, clear, well-organized and complete written summary/analysis (Credit Opinion) with recommendations for approval or decline. Discusses with branches/agencies potential changes to credit structure or other conditions for which we would grant credit approval.

Presents credit approval recommendations to senior management.

Thoroughly analyzes and recommends appropriate Borrower exposure to maximize risk return.

Recommends appropriate risk rating for each customer/transaction as required.

Directly engages in external meetings/presentations/events with syndicate banks, rating agencies, clients, law firms and other related parties, in co-ordination with coverage bankers, other product partners and Mizuho affiliates.

Proactively monitors and assesses assigned borrowers/industries including market data such as share price, EDF, CDS or loan secondary price or other appropriate indices and reports the information and its impact on credits/industries to Senior Management in a timely manner.

Complies with credit standards, policies, objectives and requirements. Plays strong management role with branches/agencies to ensure they understand and comply with the policies.

Acts as liaison between, gathers information (especially on problem customers) from and exchanges views withbranches/agencies/otherCredit Departments and senior management regarding issues related to credit applications, monitoring, analysis, standards and policies.
Qualifications:
Proven credit analysis skills and related analyticalskills/knowledge/abilities:
Demonstrates in-depth industry knowledge and information on key industry players within the consumer & retail or industrial industry.

Exhibits a capacity to analyze the underlying credit trends, including the competence to accurately assess credit migration trends and default possibility of the borrowers.

Demonstrates credit skills/ability to accurately identify and evaluate underlying risk elements of the borrowers.

Aptitude to write well organized, accurate and in-depth reports based on information gathered and thoughtful cash flow projections.

Strong multitasking ability to proactively monitor on an on-going basis the pool of credits to detect potential credit problems at an early stage.
Otherskills:
Undergraduate degree in Accounting, Business, Finance or Economics or strong quantitative background

Solid time management skills.

Ability to plan and schedule work to meet both long term and short term time frames.

Consistently demonstrates effective negotiation, verbal and written communication skills. Ability to present credit package to decision maker.

Excellent interpersonal skills.

Capable of working well independently and in teams.

Effectively analyzes and solves problems/issues.

Proficiency with Capital IQ, Bloomberg, MS Excel, Word and PowerPoint

1-3 years of relevant experience; proficient financial modeling skills required

Formalized credit training from an accredited financial institution preferred
The expected base salary ranges from $80,000 – $120,000. Salary offers are based on a wide range of factors including relevant skills, training, experience, education, and, where applicable, certifications and licenses obtained. Market and organizational factors are also considered. In addition to salary and a generous employee benefits package, successful candidates are eligible to receive a discretionary bonus.
#WayUp
Other requirements
Mizuho has in place a remote working program, with varying opportunities for remote work depending on the nature of the role, needs of your department, as well as local laws and regulatory obligations.
Company Overview
Mizuho Americas is a leading financial institution comprising several legal entities, which together offer clients corporate and investment banking, financing, securities, treasury services, asset management, research and more. Mizuhos operations in the Americas connect a broad client base of major corporations, financial institutions and public sector groups to local markets and a vast global network. Mizuho Americas is an integral part of the Japan-based Mizuho Financial Group, Inc. (NYSE: MFG), which is comprised of offices in nearly 40 countries, approximately 60,000 employees, and assets of more than USD 1.8 trillion. Learn more at mizuhoamericas.com.
Mizuho Bank Ltd. offers a competitive total rewards package.
We are an EEO/AA Employer -M/F/Disability/Veteran.
We participate in the E-Verify program.
We maintain a drug-free workplace and perform pre-employment substance abuse testing.
#LI-MIZUHO
How to Submit a resume for employment
You have these options to apply
Please Submit a resume for employment before the job expired at 2023-03-24T06:59:59Z
Apply Information :
Apply Name :
Apply City :
Apply State :
Apply Zip :
Apply Country :
Response Method : url
Corporation Overview
Company Profile Description of Mizuho Americas Services LLC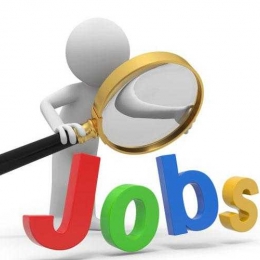 Company Name : Mizuho Americas Services LLC
Company Industry :
Company ID : 1782431
Company Type :
Company Profile URL :
Company Country : US
Company City : New York / New York
State : NY
Zip : 10007
Company Confidential :
Company Size :
Client ID : hireahero
Latitude : 40.71343
Longitude : -74.00801
Location : New York, NY 10007
Formatted City State :New York, NY
Formatted City State Country : New York, NY US
Normalized Country: US
Normalized State: NY
Source Job Details :

URL Source : https://hireahero.org/jobs/corporate-credit-avp-consumer-healthcare-new-york-ny-10007-133991531-d?rsite=careercast&rgroup=1&clientid=hireahero&widget=1&type=job&
Source :
HTML File URI:
Rank: 148 on Keyword Accounting