Job Opportunities Box Ads
Compensation
Salary between Not mentioned ~ (in USD)
Career
Job Title : Director, Global Implementations Lead New York C15 (R22083017)-Hybrid
NORMALIZED JOB TITLE* :
Job Display Categories :
Category :
Matched Category :
ADID : 39556322384
Job ID : 133122487
Job Code :
Job Source : direct_employer
Job Summary : Subject matter expertise – either in financial products and their life cycle, or in the Treasury or Financial accounting domain. + 15+…
Work Status :
Work Shift :
Work Type :
Work From Home : 0
Parse ID : 58a3259b0
Posting Date : 2022-11-14T09:00:00Z
Modified Date : 2022-11-14T09:00:00Z
Posting Company : Citigroup
Posting Company ID : 0
Remote Details URL :
Search Networks : Array
Assigned Category :
*a normalized job title is a standardized version of a job title that has been modified to conform to a specific format or set of conventions, This process can involve removing any unnecessary words or phrases,To make data more consistent and accurate
Job CONDITIONS
Position Description
The Funds Transfer Pricing program is in a stage of integrating increasingly complex business processes into the firm-wide finance and risk ecosystem in the midst of all-round transformation efforts in multiple parts of that ecosystem. As a result this role will be at the forefront of conversations with multiple teams and will need to bring to bear strong techno-functional acumen and leadership skills in achieving sustainable business process outcomes within committed deadlines.


**Responsibilities:**


+ Develop comprehensive plans and integration details for implementing the Funds Transfer Pricing engine into Citi's Finance and Risk data flows globally.

+ Apply a broad and comprehensive techno-functional understanding in areas such as Liquidity, Interest Rate Risk, Funds Transfer Pricing, as well as their underlying business principles.

+ Engagement with senior management is expected to be par for course, often in situations with competing priorities, and will require the savvy to navigate these with aplomb, and influence decisions that will drive success for the Funds Transfer Pricing transformation program.

+ Assist with a variety of broad based and complex strategy or system development issues requiring conceptual thinking

+ Provide evaluative judgment based on analysis of information in complicated, unique and dynamic situations, drawing on diverse range of internal and external sources

+ Work as a team to achieve objectives and influence and negotiate with senior leaders across functions, communicating with external parties as needed

+ Appropriately assess risk when business decisions are made, demonstrating particular consideration for the firm's reputation and safeguarding Citigroup, its clients and assets, by driving compliance with applicable laws, rules and regulations, adhering to Policy, applying sound ethical judgment regarding personal behavior, conduct and business practices, and escalating, managing and reporting control issues with transparency, as well as effectively supervise the activity of others and create accountability with those who fail to maintain these standards.


**Qualifications:**


+ Subject matter expertise – either in financial products and their life cycle, or in the Treasury or Financial accounting domain.

+ 15+ years of experience in implementing financial systems.

+ 10+ years of people management experience

+ 10+ years of progressive senior technology leadership experience in the banking industry

+ 10+ years of experience in Information Technology organizations with expertise in the full Technology Delivery Lifecycle (10+ years) including Program and Project delivery.

+ 7+ years of recent experience as a technology leader collaborating with senior stakeholders across multiple functions, as well as demonstrated ability to build strong collaborative relationships that culminate in a delivery track record.

+ 5+ years experience with Citi Financial Systems a plus

+ Proven ability of using complex analytical, interpretive and problem-solving techniques

+ Consistently demonstrate clear and concise written and verbal communication

+ Proven interpersonal skills with ability to partner and influence across organizational lines

+ Demonstrated proactivity, decisiveness and adaptability

+ Consistently able to work under pressure to meet tight deadlines


**Education:**


+ Bachelor's degree/University degree

+ Master's degree preferred


Salary: $170,000-$300,000


**About Citi**


Citi, the leading global bank, has approximately 200 million customer accounts and does business in more than 160 countries and jurisdictions. Citi provides consumers, corporations, governments, and institutions with a broad range of financial products and services, including consumer banking and credit, corporate and investment banking, securities brokerage, transaction services, and wealth management.


Additional information may be found at www.citigroup.com | Twitter: @Citi (http://www.twitter.com/citi) | YouTube: www.youtube.com/citi | Blog: http://blog.citigroup.com | Facebook: www.facebook.com/citi | LinkedIn: www.linkedin.com/company/citi .


Salary: $170,000-$300,000


As a bank with a brain and a soul, Citi creates economic value that is systemically responsible and in our clients best interests. As a financial institution that touches every region of the world and every sector that shapes your daily life, our **Enterprise Operations & Technology** teams are charged with a mission that rivals any large tech company. Our technology solutions are the foundations of everything we do. We keep the bank safe and provide the technical tools our workers need to be successful. We design our digital architecture and ensure our platforms provide a first-class customer experience. Our operations teams manage risk, resources, and program management. We focus on enterprise resiliency and business continuity. We develop, coordinate, and execute strategic operational plans. Essentially, Enterprise Operations & Technology re-engineers client and partner processes to deliver excellence through secure, reliable, and controlled services.


**Global Functions Technology** is a diverse organization comprised of more than 15,000 talented professionals with some of the brightest minds all working together to realize Citis Vision of growth and economic progress. As a group, we partner with the Finance, Risk, Compliance, and Human Resources teams to drive the delivery of innovative technology solutions using common data, analytics, and platforms. Our technology operates in real-time environments, capturing and managing market, transaction, and accounting data, as well as the data from millions of customers daily. Our solutions cover all products and geographies in which Citi does business. We are the backbone for reporting across the bank, satisfying our regulatory commitments, enabling our businesses to be nimbler and helping to safeguard customer assets through highly effective controls.


Our commitment to diversity includes a workforce that represents the clients we serve globally from all walks of life, backgrounds, and origins. We foster an environment where the best people want to work. We value and demand respect for others, promote individuals based on merit, and ensure opportunities for personal development are widely available to all. Ideal candidates are innovators with well-rounded backgrounds who bring their authentic selves to work and complement our culture of delivering results with pride. If you are a problem solver who seeks passion in your work, come join us. Well enable growth and progress together.


**Global Implementations Lead**


The Global Implementations Lead is a senior management-level position with the Funds Transfer Pricing transformation program, responsible for partnering with Treasury, Financial Controllers and Technology teams, to drive implementation plans and integration strategy for a global Funds Transfer Pricing platform.


————————————————-


**Job Family Group:**


Technology

————————————————-


**Job Family:**


Business Analysis / Client Services

——————————————————


**Time Type:**


Full time

——————————————————


**Primary Location:**


New York New York United States

——————————————————


**Primary Location Salary Range:**


$170,000.00 – $300,000.00

——————————————————


Citi is an equal opportunity and affirmative action employer.


Qualified applicants will receive consideration without regard to their race, color, religion, sex, sexual orientation, gender identity, national origin, disability, or status as a protected veteran.


Citigroup Inc. and its subsidiaries ("Citi) invite all qualified interested applicants to apply for career opportunities. If you are a person with a disability and need a reasonable accommodation to use our search tools and/or apply for a career opportunity review **Accessibility at Citi (https://www.citigroup.com/citi/accessibility/application-accessibility.htm)** .


View the "EEO is the Law (https://www.dol.gov/sites/dolgov/files/ofccp/regs/compliance/posters/pdf/eeopost.pdf) " poster. View the EEO is the Law Supplement (https://www.dol.gov/sites/dolgov/files/ofccp/regs/compliance/posters/pdf/OFCCP\_EEO\_Supplement\_Final\_JRF\_QA\_508c.pdf) .


View the EEO Policy Statement (http://citi.com/citi/diversity/assets/pdf/eeo\_aa\_policy.pdf) .


View the Pay Transparency Posting (https://www.dol.gov/sites/dolgov/files/ofccp/pdf/pay-transp\_%20English\_formattedESQA508c.pdf)


—————————–


Effective November 1, 2021, Citi requires that all successful applicants for positions located in the United States or Puerto Rico be fully vaccinated against COVID-19 as a condition of employment and provide proof of such vaccination prior to commencement of employment.
Citi is an equal opportunity and affirmative action employer.

Minority/Female/Veteran/Individuals with Disabilities/Sexual Orientation/Gender Identity.

How to Apply for a job opening
You can apply using these methods
Please Apply for a job opening before the position expired on 2023-03-16T06:59:59Z
Apply Information :
Apply Name :
Apply City :
Apply State :
Apply Zip :
Apply Country :
Response Method : url
Enterprise Overview
Company Profile Description of Citigroup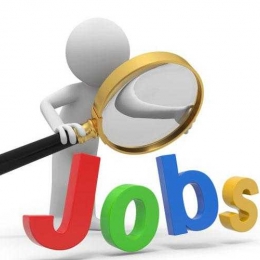 Company Name : Citigroup
Company Industry :
Company ID : 1760348
Company Type :
Company Profile URL :
Company Country : US
Company City : New York / New York
State : NY
Zip : 10176
Company Confidential :
Company Size :
Client ID : careercast
Latitude : 40.75563
Longitude : -73.97924
Location : New York, NY 10176
Formatted City State :New York, NY
Formatted City State Country : New York, NY US
Normalized Country: US
Normalized State: NY
Source Job Details :

URL Source : https://www.careercast.com/jobs/director-global-implementations-lead-new-york-c15-r22083017-hybrid-new-york-ny-10176-133122487-d?widget=1&type=job&
Source :
HTML File URI:
Rank: 105 on Keyword Accounting